Watch video: Firefighters rescue woman as her hand gets stuck in toilet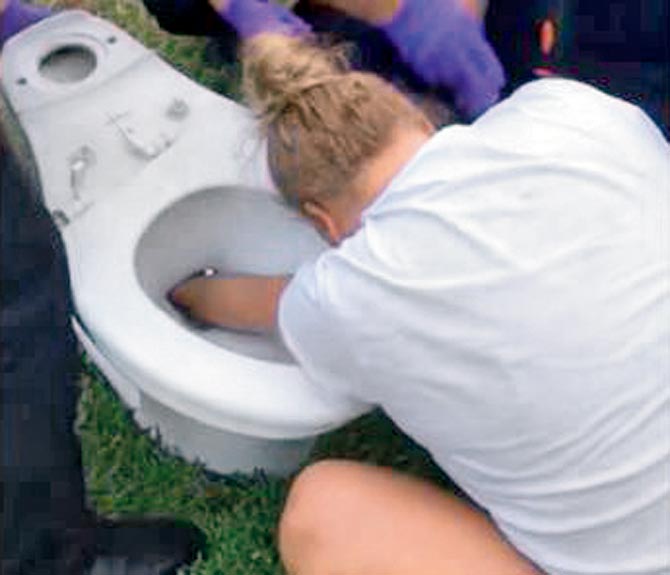 A woman who attempted to fix a toilet clog by hand ended up having to call firefighters to break the commode and free her arm.
The video starts with the woman in a miserable state, coming out of her home with the commode stuck to her arm.
A video shows the firefighters remove the toilet from the woman's restroom and carry it outside, where they break a hole in the commode with a sledgehammer to free the lady's arm.
The woman was rescued by firefighters. According to The Sun, armed with a sledgehammer, the brave firefighters marched the woman identified as Gracie Henderson out to her lawn. One fireman fireman gently tapped on the toilet eventually breaking a hole near the u-bend and then the ordeal was over.
Watch video here